Booklist
There has been a slight change in the Booklist process due to Campion Education purchasing Warrnambool Books. Booklist orders are now placed online.
Click on the Campion Education Logo below to complete your order.

Book List
Stationery
You can complete your stationery orders online, it is already pre-filled out with the recommended quantity of items from Darrian Office Choice.
Please select the year level appropriate for the students you are purchasing for below.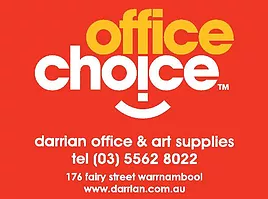 Stationery
Online Order Form
Downloadable Stationery Form