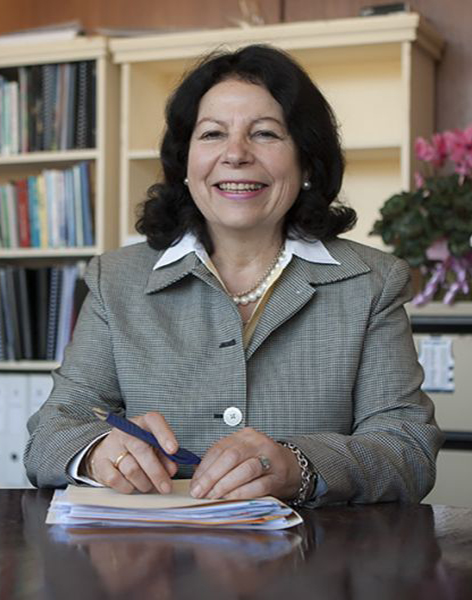 On behalf of the School Council, staff and students, I would like to welcome you to the Brauer College website.

Brauer College has an established and well-earned reputation for providing outstanding educational opportunities for students in the City of Warrnambool and its surrounding areas. Our school values highlight the importance of building strong relationships so that effective learning and personal development can occur as students move along educational pathways from Year 7 to Year 12.

Your child will participate in a range of educational and social programs, as well as having access to exciting and challenging extra-curricular activities. As part of the transition program, our transition team has worked to ensure that we understand your child's achievements to date and also their future learning needs.

Brauer College believes in the importance of establishing positive partnerships between parents, students and staff. Our school looks forward to beginning the academic year with a day of Pastoral Care interviews, in which parents and students are invited to meet their Pastoral Care Leader (PCL), and to discuss goals and expectations for the coming semester. Interim report interviews are conducted at the end of term one with subject teachers, Pastoral Care Leaders and Year Level Co-ordinators; this is an excellent opportunity for parents to check that the learning needs of their children are being reinforced and extended.

In this website, you will find information that will assist you and your child in making a seamless transition into secondary education.

Yours Sincerely,

Jane Boyle | Principal
To maintain and extend the provision of excellent educational opportunities within a supportive teaching and learning environment so that students are empowered to become lifelong learners.
The following values underpin all aspects of teaching, learning and relationship building at Brauer College:
These values act as a guide to the way in which our College community interacts on all levels.
Brauer College provides a learning environment that is safe and supportive. The College encourages purposeful work and provides all students with equal access and the opportunity to achieve success in each of the 8 Key Learning Areas (KLA's).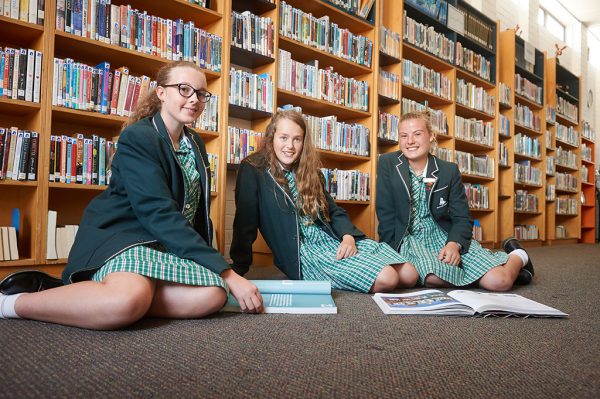 Restorative Practice (RP) is the key strategy in building, maintaining and repairing relationships across our school. It is our core belief that people are happier, more co-operative and productive, and more likely to make positive changes in their behaviour when those in positions of authority do things with them, rather than to them or for them. Students are encouraged and required to reflect upon and take responsibility for the manner in which they approach the learning behaviours of themselves and others, and to fix any harm that has been caused. Brauer College has the explicit expectation that all students, staff and parents will conduct themselves in a restorative manner when interacting within the school setting.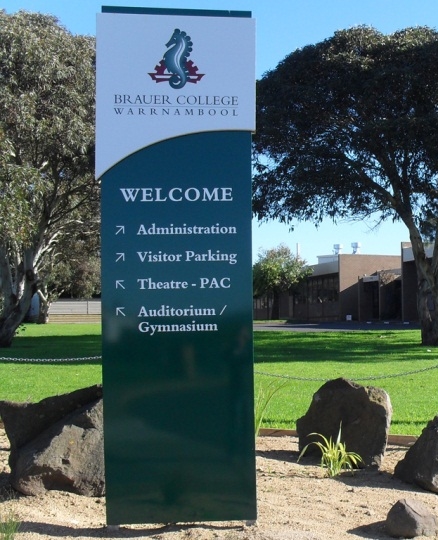 Brauer College is a large co-educational secondary school with a population of approximately 750 students offering an extensive academic and co-curricular program.  Located in Warrnambool, a regional city in the southwest of Victoria with a population of around 30,000, Brauer College educates students from both the city and surrounding areas.
The College aims to provide an effective and challenging education for all of its students. There is an emphasis on excellence whilst allowing for recognition of the range of needs of different students. This is achieved through diverse academic experiences and an extensive co-curricular program. The curriculum offerings are broad, commencing with a dynamic and innovative middle years program that provides a sound base for the extensive offerings within the later years.
Brauer College also maintains an outdoor education centre based in Dunkeld at the foothills of the Grampians which is used extensively by years 7 – 9 students.
An emphasis is placed on encouraging all students to participate in wide ranging inter, and intra school sports programs. Students are also supported in the pursuit of other co-curricular activities such as debating, drama/theatre, dance, musical productions and art exhibitions.
Brauer College's long history gives it a special place in both the local community and Victorian education. The school was founded as Warrnambool Technical School in 1911 and was situated on a number of sites prior to moving to the Caramut Rd location in 1974. In 1989 the name was changed from Warrnambool Technical College to Brauer College after a local doctor who was a significant benefactor to the school over a long period of time – Dr Alfred Brauer.